The New Year is just around the corner, and with it comes some great news for Edmonton home buyers. Here are five reasons why now is the right time to purchase a new Edmonton home:
1. Record-Low Home Prices
According to a recent report released by the Canadian Real Estate Association, Edmonton's benchmark home price has now reached the ultra-affordable low of $316,200. Having fallen 8.29% over the last several years, homes are now being sold at prices not seen since the buyer's market of 2013 – where the benchmark price was only slightly less at $314,500.
Home buyers interested in detached single-family dwellings and townhomes can expect to see some particularly substantial savings compared to last year, with average prices dropping over $20,000+ since December 2018.
2. It's a Buyer's Market
Reduced sale prices have thrust Edmonton into a buyer's market – giving home hunters the ultimate advantage when it comes to getting an affordable deal on a great home. But that's not all, other perks of our current market status include:
More Inventory – Home sellers pricing their homes more aggressively is a direct result of competing sellers on the market – as a buyer, this means you'll have more inventory to choose from.
Reduced Mortgage Payments – With lower sale prices come lower monthly mortgage payments. In addition, this may also afford you the chance to put down a larger down payment, thereby lowering your mortgage insurance premiums.
3. Interest Rates Are on the Decline
Experts are predicting a drop in interest rates – potentially two drops – over the course of the New Year. Current rates (1.75%) are expected to decrease to 1.50% starting in January, with a further drop to 1.25% predicted for the spring. As a result, home buyers may be able to look forward to substantial interest-based savings over time.
4. Appreciated Value
As supply and demand shifts, the Edmonton market will (eventually) move into a seller's market. Investing now while home prices are low will give you the added benefit of increased property values over time – giving you the opportunity to sell for much more than what you paid.
Find out what your home is worth today with a FREE Home Evaluation
5. First-Time Buyer Help
In addition to lower home prices, first-time buyer programs provide increased opportunity for those new to the market. Federal government initiatives such as the Home Buyers' Plan and the First-Time Buyer Incentive assist first-time buyers in coming up with their down payment – with similar opportunities being offered by the City of Edmonton and Province of Alberta.
Looking for more helpful home-buyer related information? Check out our free Buyer Reports, Guides and Resources including:
Related:
The 5 Key Advantages of Buying a Home This Winter
How to Buy a Home and Save a Ton of Money
The Top Four Financially Savvy Steps to Take Before Putting an Offer in On a Home
Sources: CTVNews, Zolo.ca, Mortgagesandbox.ca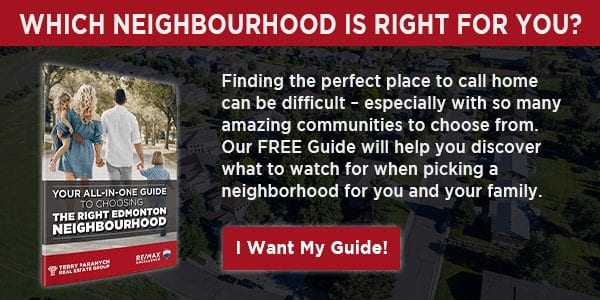 Posted by Terry Paranych on
Tags