With so many Edmonton REALTORS® active in today's busy market, how do you know which agent or agency will be best for your unique situation? Here are some key questions you'll want to ask to help you make the right decision.
1) How long have you been a REALTOR®?
Experience can go a long way in terms of saving you time and money. For this reason, we recommend working directly with either a seasoned Edmonton real-estate expert, or a REALTOR® represented by a reputable and well-known agency (even if they are less experienced, this means they have been taught and mentored by the very best in the industry).
2) Do you work more with home buyers or home sellers?
Some REALTORS® tend to focus on one more than the other. When vetting potential agents to help you buy or sell (especially if you're doing both), be sure to choose someone with well-rounded experience.
3) What is your company's sales record?
Experienced real estate groups in Edmonton are known to sell at least one home per day. In short, a higher sales record indicates a hardworking team and good customer service.
4) What's your schedule and availability? Can I rely on you to help me when I need it?
A good Edmonton REALTOR® should make themselves available to you when you need them. You should have peace of mind knowing your phone calls, texts or emails will be returned. They should also be backed by a full-time team who will always be there to assist in any way they can.
5) How will you help me find the right home?
An understanding of your wants and needs is essential to finding your dream property. Your REALTOR® needs to take a keen interest in what you're looking for and why in order to provide you with the best possible service.
6) How will you help me sell my home?
For starters, a REALTOR® should be able to provide you with a complete listing of comparable home sales in your area (their listings and others). From here, they should be advertising your home 24 hours a day, 7 days a week (within the framework of an exclusive marketing program) until it's sold.
7) What makes you different than any other Edmonton REALTOR®? Why should I buy or sell with you?
Here again, experience goes a long way. REALTORS® who have spent years in the industry know how to bring the right buyers to the right homes at the right time. They also need be able to provide you with a reference list of clients whom you can contact.
8) Do you have any questions for me?
As we mentioned earlier, your wants and needs are top priority. If a REALTOR® isn't asking you questions, this should be a red flag as to how helpful and hardworking they're apt to be moving forward.
Looking for more great home buying or home selling related info? We've got you covered! Download your FREE copy of our Buyer's Guide or Seller's Guide!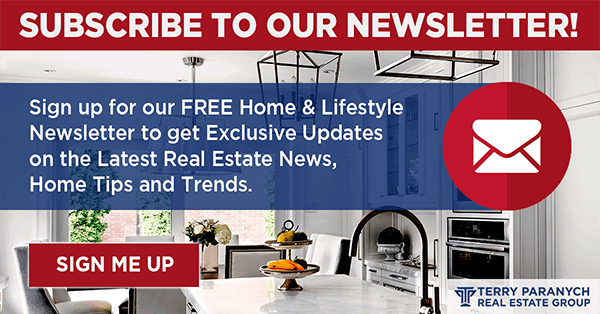 Posted by Terry Paranych on
Tags