Although selling your current home before buying your next one is an ideal scenario for most homeowners, things don't always go as planned. Maybe you stumbled across your new dream home before you were ready to list your existing one. Or perhaps you've accepted a new job position that requires you to pack up and leave in a hurry.
Whatever the case, it IS possible to buy a new home before selling your old one. Here's how:
HELOC
Otherwise known as a Home Equity Line of Credit, a HELOC is a revolving line of credit secured against your home. In short, this allows you to put your existing home equity to work as a loan, accompanied by a set interest rate and monthly payments.
While homeowners opt for HELOC loans for a variety of reasons (i.e. renovations, starting a new business, child's schooling, etc.), it may also be used to secure a down payment on your new home. Once your existing one has sold, you may be able to pay the loan off immediately with funds from the sale.

Bridge Loan
A bridge loan is a form of short-term financing meant to help homebuyers "bridge the gap" between the sale of their current home and the purchase of a new one. Similar to a HELOC (mentioned above), a bridge loan allows you to borrow against your existing home equity in order to come up with your new home down payment.
However, because bridge loans offer faster approval and access to funds, they often come with higher interest rates and shorter terms (a year or less in many cases). This may be ideal if you require temporary financing in a hurry, yet also expect to pay the loan off quickly.
Porting
Depending on the terms and conditions outlined in your mortgage agreement, you may be eligible to port your mortgage. In this scenario, your bank or lender may allow you to transfer (or "port") the mortgage contract and rate from your current home to your new one.
Offered exclusively to homeowners who are buying and selling at the same time, porting your mortgage makes sense if you currently enjoy a low-interest rate and are at least a few years into your existing term. Porting may also help you avoid any penalty fees associated with breaking your contract early.
Personal Loan
A personal loan may also be an option for homeowners who are either unwilling or unable to borrow against their existing home equity. Typically offered as a personal line of credit, this type of loan would be subject to the terms and interest rates outlined by your bank or lender. Keep in mind, personal loans typically come with higher rates than those based on existing equity.
Renting
Lastly, you might consider using your old home as an investment property. Although you'll continue to carry two mortgages, payments associated with your previous home now become the responsibility of the tenant. This means you can enjoy a valuable boost in equity while someone else pays the mortgage for you. While you'll still need to come up with the down payment for your new home, renting can produce some favourable gains over the long term.
Get informed about buying and/or selling your Edmonton home with the help of our free resources: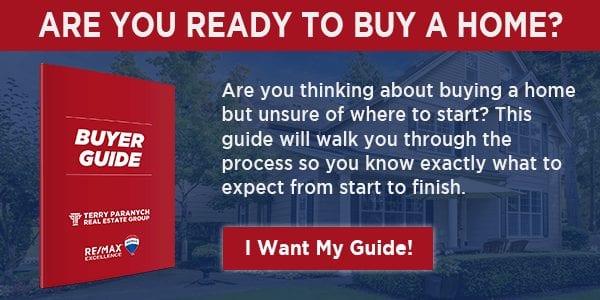 Posted by Terry Paranych on
Tags