Cromdale is a uniquely shaped neighbourhood located along the banks of the North Saskatchewan River Valley. One of Edmonton's oldest inner-city communities, Cromdale's development coincided with the extension of the city's streetcar line in 1911. Today, Cromdale is home to some of the most desirable real estate in the capital region, thanks to its proximity to downtown and countless popular amenities.
Did you know? "Cromdale" is a Scottish name meaning "crooked valley"- a fitting description given its unusual shape and proximity to Kinnaird Ravine and the North Saskatchewan River.
Real Estate and Homes For Sale in Cromdale
Cromdale remained a low-density neighbourhood for decades, with many of the area's single-family homes built before WWII. As a result, the community still houses a small number of one-of-a-kind character homes, offering the perfect blend of historic charm and modern upgrades.
Builders took a new interest in Cromdale in the 1960s and 70s, primarily due to its unbeatable location. At this time, developers opted to replace many of the neighbourhood's single-family homes with high-density apartment-style condos, particularly in west end. High and low-rise apartments (many providing outstanding views of both the river valley and city centre skyline) now account for roughly 70% of Cromdale homes. An ideal location for working professionals and first-time home buyers, most units feature two bedrooms, one bathroom and an average price tag of $120,000.
Check out: Condos for sale in downtown Edmonton
Location has also spurred an increasing number of infill homes in the neighbourhood, as older units are replaced by newly constructed contemporary models, priced at $650,000 and up. Despite its high number of apartment-style condos, Cromdale remains an attractive community among families looking for a spacious, single-family property in one of Edmonton's most distinct communities.
Are you interested in purchasing an infill home in Edmonton? Download your free guide, Edmonton's Top Infill Communities
Average Listing Price in Cromdale: $171,000
See Homes For Sale in Cromdale
Did you know? During the 1970s, Northlands developers were determined to expropriate housing in Cromdale to cater to future expansion. As a result, over 400 Cromdale homes were lost to Northlands over the next 20 years.
Endless Edmonton Amenities
Located just 5-minutes from downtown Edmonton, Cromdale residents enjoy having quick and convenient access to both city centre and Jasper Ave. Home to numerous boutique shops, services, restaurants, pubs and more, the downtown core is known for its vibrant and trendy atmosphere. Locally, Cromdale is home to a large shopping district, complete with grocers, health services and restaurants.
But that's not all. Cromdale sits within a short distance of Edmonton Northlands and the Edmonton Expo Centre, each hosting some of Edmonton's most highly anticipated events (K-Days, sporting events, galas, concerts, conferences and the city's largest trade shows).
Commonwealth Stadium, home to the Edmonton Elks, can also be found five minutes away in the neighbouring community of McCauley.
Other popular amenities in and around Cromdale include:
Did you know? Formerly known as the Edmonton Exhibition Association, Edmonton Northlands was formed in 1879. Operating as both an agricultural society and commissioner of local events, Northlands opened the Northlands Coliseum (Rexall Place) in 1974. Unfortunately, the iconic building (and former home of the Edmonton Oilers) was closed on January 1st, 2018.
Inner-City Parks and Recreation
An outdoor lover's delight, Cromdale provides excellent access to some of the best recreational opportunities the city has to offer. Transected by Kinnaird Park and Rat Creek Ravine, residents can easily take advantage of the river valley trail system as well as the area's many scenic green spaces, picnic spots and off-leash dog areas. Borden Park is also located in the community's far northeast end and features peaceful walking paths, beautiful outdoor gardens, eye-catching public artworks and the Borden Natural Swimming Pool – the first public, man-made pool of its kind in all of Canada.
Additional recreational amenities near Cromdale include:
Did you know? Edmonton's famed River Valley Swing (considered one of the city's most prized hidden gems) can be found less than a 15-minute walk southeast of Cromdale.

Cromdale Schools
While there are no schools located within Cromdale proper, various institutions can be found within the surrounding neighbourhoods of Virginia Park, Parkdale and Bellevue. An excellent community for post-secondary students, Cromdale is also situated within a short distance of NAIT, MacEwan University, NorQuest College and Concordia University.
Designated Public Schools:
Designated Catholic Schools:
Other:
Did you know? Cromdale features several famous restored homes, including those of five-time mayor Joe Clark, the first woman in western Canada to own a photography studio, Gladys Reeves, alderman, mayor and MP Kenneth Blatchford and Walter Scott Robertson, who brought the first piano to Edmonton in 1882. (source: Edmonton Historical Board)
Five Minutes to City Centre
Though Cromdale maintains irregular boundaries, the community is mainly defined by 84th Street and the LRT corridor to the west/northwest, 78th Street to the east and Jasper Ave to the south. Extremely accessible, the area is also bisected by 112th Ave, providing direct access to Wayne Gretzky Drive (Yellowhead Highway), 82nd Street, 97th Street and the greater City of Edmonton.
Cromdale also boasts a fantastic transit score due to its proximity to central Edmonton's Capital LRT line, which includes the Stadium LRT Park and Ride.
Did you know? Edmonton's first public transit service, the Edmonton Radial Railway, was in operation from 1908 to 1951. The Railway ran north from Jasper Ave along 82nd Street and east along 112th Ave, prompting the development of Cromdale.
For more information on Edmonton homes for sale and real estate opportunities in Cromdale (or any other community in the capital region), get in touch with us! You can also receive the latest on homes for sale in Edmonton, real estate market news, home buying and selling tips and much more by subscribing to our newsletter below.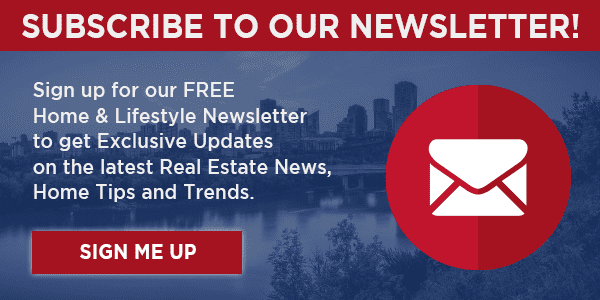 Posted by Terry Paranych on
Tags